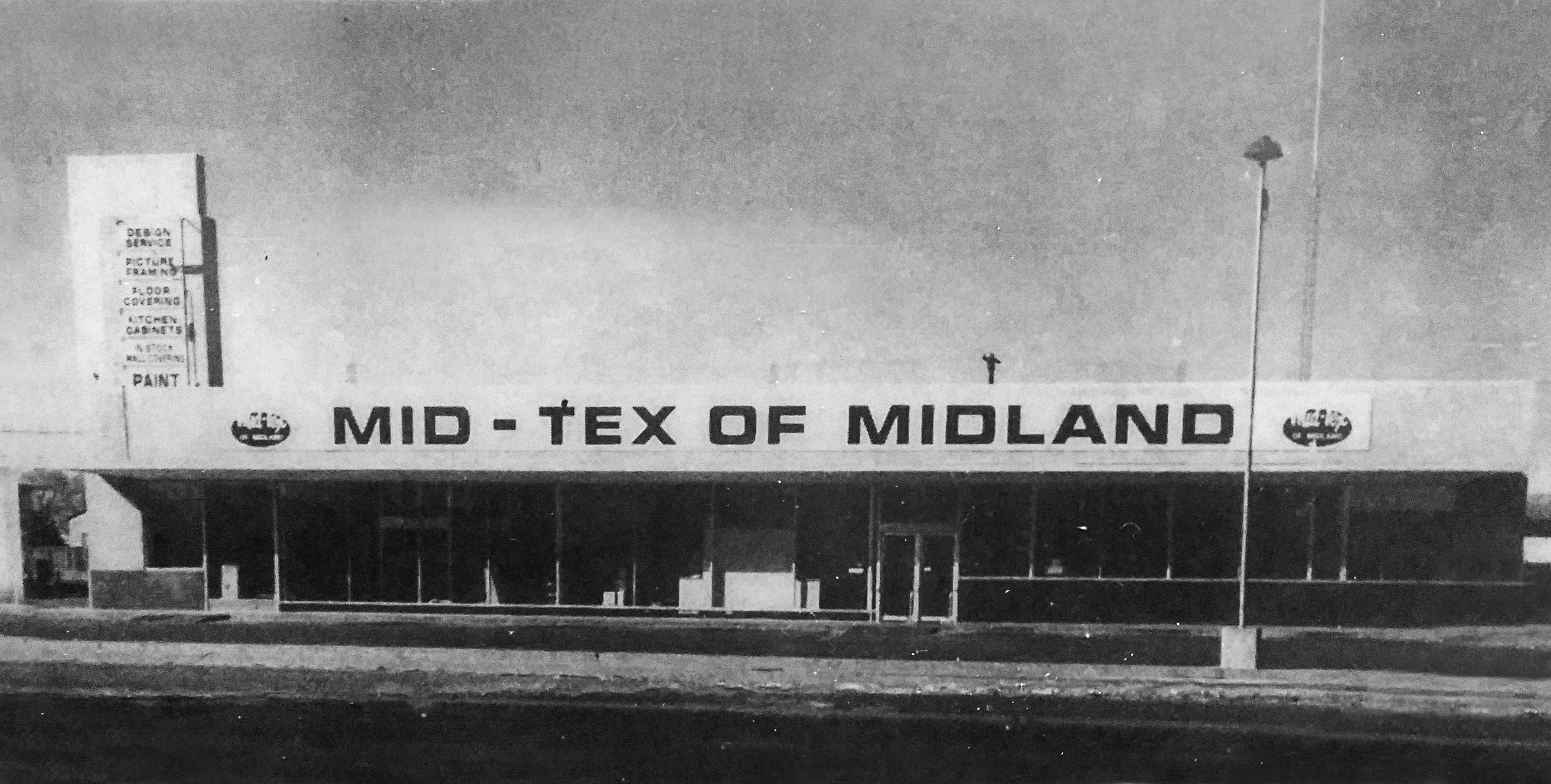 Mid-Tex of Midland, Inc. opened for business in 1941, and the current ownership has been in place since 1990 and presently, the company is located in a facility designed and built by our team in 2002. We are committed to providing the best service available by a professional team with decades of experience and strive for excellent employee & customer relationships. Our staff and repeat customers have been loyal to our honest business ethics and family atmosphere for many years.

At Mid-Tex we believe in hard and honest work; if on a project with us, you will have the advantage of honest & personal guidance for what will be best to complete the task at hand. We are a locally owned company and know that we are going to be around if a product or job does not live up to its promise, therefore, we suggest the best solutions to get the job done right the first time around. Mid-Tex of Midland's goal is to provide the highest quality service for the right price.

The simple philosophy that the principles of Mid-Tex of Midland, Inc. have incorporated since 1990 is the same philosophy that we embrace today: In every project we undertake, we are working for the owner and the relationship we build with that Owner and Architect for a job well done is our single most important goal. From these relationships is our next project, either through repeat business, referral, or professional recommendation.

All of our employees bring important experience and knowledge to our team. You can learn more about our top management below:  

Alan White
President & Co-Owner
Graduating from Texas Tech University with a BS Degree in Construction Engineering, he has acquired over 35 years of experience including a wide range of hands on experience from Laborer, Carpenter Foreman, Project Superintendent, and Chief Estimator to Project Manager for construction. Alan is currently President of the West Texas Chapter of the Association of General Contractors (AGC). Alan's broad range of commercial and residential experience enables him to work hand in hand with owners, architects and subcontractors to insure the professional and timely completion of every project.
Paul Renz
Vice President/Comptroller & Co-Owner
A graduate from Texas Tech University with a degree in Accounting, his experience includes over 31 years of supervisory level accounting and management, and over 28 years in the construction field.